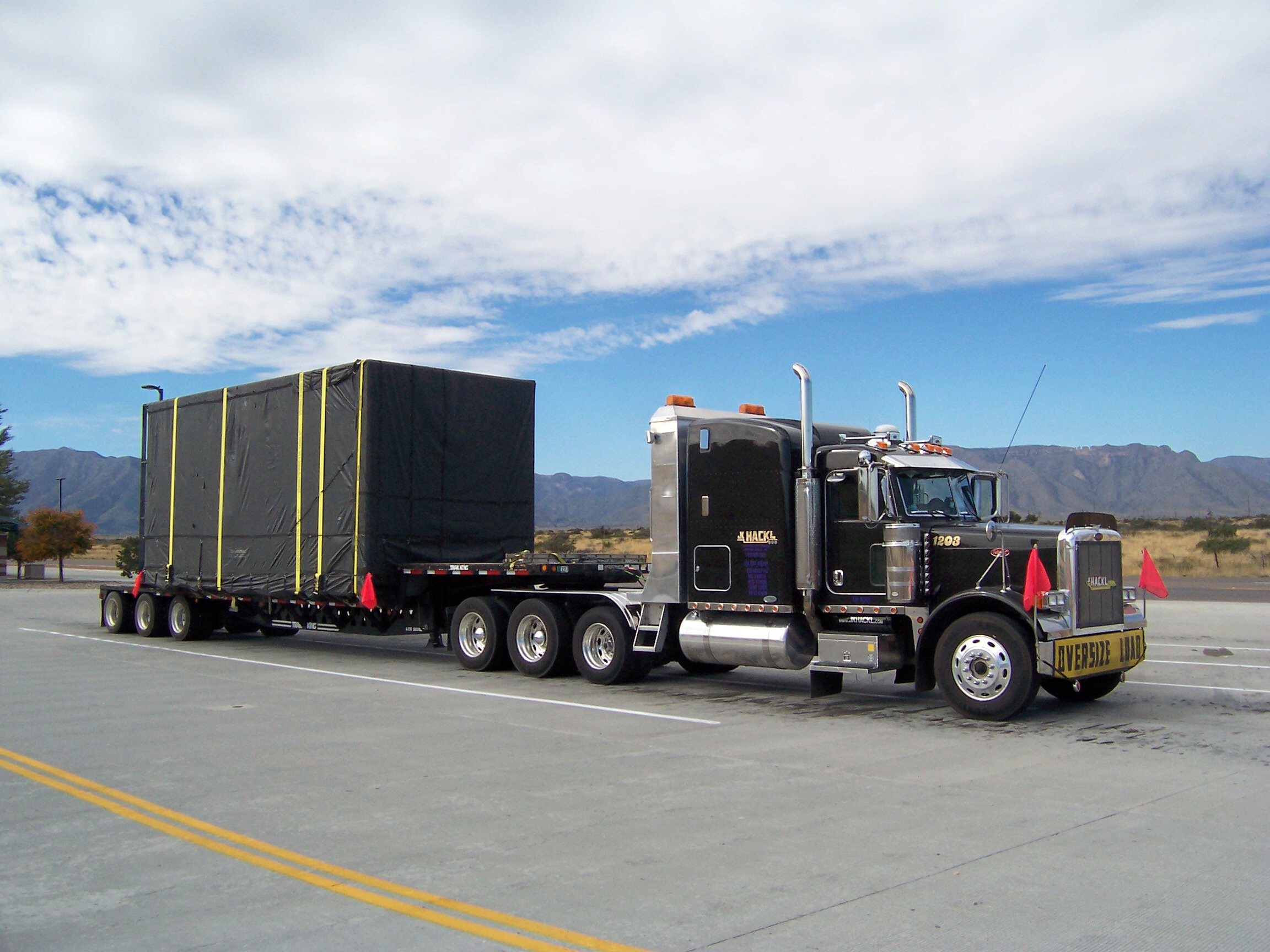 ServiceLink Transport, Inc.:
"The main reason why I use J.K. Hackl is their reliability. They strive to go above and beyond what other transportation companies do, and whenever I have asked for the impossible, J.K. Hackl makes it happen! I shipped over 100 machines with them in 2008, whether they were LTL, full truckload or specialized transport shipments, all orders arrived on time, when promised and without damage.
J.K. Hackl's courteous and friendly staff is second to none in professionalism and performance. They extend these qualities not only towards me but also to my customers. I feel the friendships that I have created with the people at J.K. Hackl will last a lifetime."
---
Tim Wiens - Truck 1229:
"I have been with JK Hackl since May of 2008 and have been very satisfied at the professionalism of this company. From the dispatch and staff who treat me as an individual with a name, to the shop, who seem to take extra care in correcting maintenance issues. This company has the state of the art vehicles with the equipment far beyond those of most oversized companies that I have seen on the road. With all this, I continue to see a strong relationship as a driver with this company and would recommend to anyone that has experience in oversize hauling to give JK Hackl a call for a strong and lasting future.""
---
Ed Lord - Truck 1233:
"I was asked to write what I think about JK Hackl. The first thing to mind is "superior". Superior office staff, drivers and equipment. Anytime I call the office I never have any problems with reaching anyone nor do I have any difficulty in having a problem solved. They are very good at giving me time off whenever I need or want it. The staff really stand beside the drivers and they understand what it's like to be an OTR driver. JK Hackl will pay a diver a fair rate for a job well done and one doesn't have to run like a maniac to make good money. I've sat down and figure it out; my average trip is just over 2,000 miles. As far as equipment, you've seen it, you know it's exceptional. Like many drivers, I've been to a few other companies and I've finally found a home with JK Hackl."
---
Stretch - Truck 187:
"Personally, in 25 yrs. of flatbedding, I've not gotten a better shake. The equipment is first class, and the staff is great at providing me the opportunity to advance and excel, while making a good salary. We all know flatbedding ain't no picnic, but I've never been better rewarded for my efforts!""
---